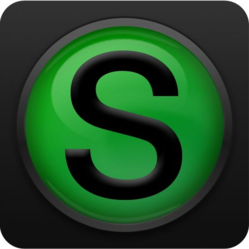 Sōsh™ is the new word in social skills development. It is also a mobile application designed to help 'tweens, teens and young adults improve social skills. Sōsh is especially developed to be used by individuals with Asperger's Syndrome. Dr. Mark Bowers, a pediatric psychologist, in conjunction with a counseling psychologist, developed the social skills app – moving social skills training into the high tech, mobile app world.
The Sōsh app contains the critical elements that individuals need to improve their social skills. Whereas other social skills tools and strategies are often used in artificial settings (a therapy group, at home, in a therapist's office), this portable application can be utilized in real life social situations when questions arise.
Sōsh is based on a decade of work with children, adolescents, and young adults who struggle with social difficulties. The Sōsh framework divides social functioning into five areas essential to social skills development and success: Relate (Connect with Others), Relax (Reduce Stress), Regulate (Manage Behaviors), Reason (Think it Through) and Recognize (Understand Feelings).
This approach to social skills has not been available until now. Individuals using the app learn to: practice conversation strategies, relax, pursue social opportunities, recognize feelings, make successful transitions, journal progress, eliminate negative thoughts, monitor behavior, and regulate speech volume, to name some of the many features. In fact, Sōsh contains over 60 well-designed and engaging screens of exercises, strategies, and practical information to improve social interactions.
read more: http://www.prweb.com/releases/2011/sosh/prweb8795906.htm