Low-THC Cannabis in Texas is limited to very few despite favorable side effects and regardless of its its efficacy in epilepsy. I wish that , as an epilepsy specialist, I had the option to use this treatment before a patient fails 2 medicines. - JR
Patients locked out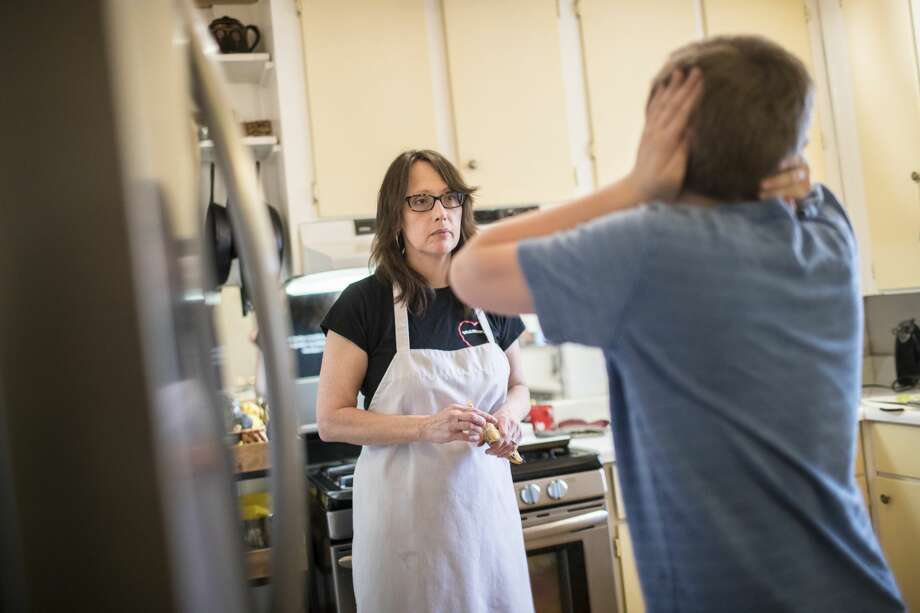 Is it ethical for Texas to withhold medical cannabis?
Micah Jensen reached across the table and slapped his sister's wrist. He shimmied out of his chair. Ran up to her face and spit. Grabbed his iPad, the one with the rubber protector, and chucked it at the wall. He lunged head-first onto the sofa and howled.
The 12-year-old's autism makes him easily agitated. On top of that, he has epilepsy and the medicine he takes to reduce his violent seizures heightens his sensitivity to sounds, including certain words, plunging him into an increasingly aggressive cycle.
At least this time, no chairs were thrown. This time, it wasn't in public. This time, his sister wouldn't bruise.
His family believes the low-THC cannabinoid oil the state recently made legal could offer relief and treat his epilepsy. But Texas' medical cannabis program wasn't designed for him.
An estimated 500,000 Texans have epilepsy, but the cannabis law restricts its use to those suffering from the rarer "intractable" form.
His family is fighting to get the state to rewrite its rules. But the Legislature doesn't go back into session until next year, and they have no guarantees they will get enough political support by then. All the while, Micah is getting bigger, more aggressive.
Full Article HERE