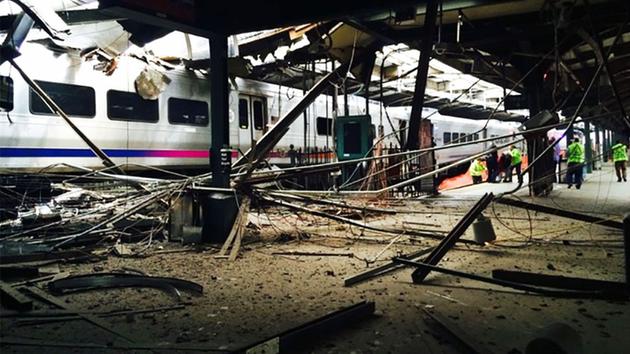 Sleep apnea is still a major cause of accidents in the work place and in transit. Investigators need to look at this as a cause of accidents. - JR
Sleep apnea warning issued by regulators after deadly New Jersey train crash
The Federal Railroad Administration (FRA) will issue a safety advisory, likely this week, stressing the importance of sleep apnea screening and treatment, CBS News correspondent Kris Van Cleave reports. One railroad that already tests its engineers, Metro-North in the New York City suburbs, found that 1 in 9 suffers from sleep apnea.
Sleep apnea is especially troubling for the transportation industry because sufferers are repeatedly awakened and robbed of rest as their airway closes and their breathing stops, leading to dangerous daytime drowsiness. Studies have long concluded that
people with the disorder have diminished performance
in multiple areas during the daytime.
"You end up with an engineer who is so fatigued they're dosing off, they're falling asleep in these micro bursts and they often have no memory of it, and they're operating a locomotive at the time, so they're putting hundreds of people in danger," Feinberg said.
Airplane pilots with sleep apnea aren't allowed to fly unless they've been successfully treated. Regulators are also pushing for bus and truck drivers to get tested.
....
Gallagher had passed a physical in July and was cleared for duty, lawyer Jack Arsenault said. The engineer told investigators he felt fully rested when he reported to work. He said he had no memory of the crash and only remembered waking up on the floor of the engineer's cab.