A growing concern that pediatric concussions may be consistently under-counted and not being properly addressed? -JR
Are Pediatric Concussion Rates Undercounted?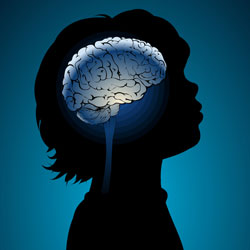 The number of pediatric concussions in the United States each year may be undercounted by as much as 80 percent, according to a study by researchers from both the Children's Hospital of Philadelphia (CHOP) and the US Centers for Disease Control and Prevention (CDC). The study, published last month in JAMA Pediatrics, also found that many concussions occur in children under age 12, younger than had been thought.
Study Parameters
Researchers reviewed data from CHOP's electronic health records, identifying and analyzing more than 8,000 concussion diagnoses from July 2010 to June 2014 among children up to age 17 who received their primary care in the CHOP healthcare network. During that period, primary care visits for pediatric concussions increased by 13 percent, while emergency department (ED) visits for concussions decreased by 16 percent. Eighty-two percent of the pediatric patients had their first concussion visit at a primary care site, 12 percent at the ED, 5 percent with a specialist such as a sports medicine physician, neurologist, or trauma specialist, and 1 percent were directly admitted to the hospital.
"We learned two important things from this study," says Kristy Arbogast, PhD, lead author of the study and co-scientific director of CHOP's Center for Injury Research and Prevention. "First, four in five of this diverse group were diagnosed at a primary care practice—not the emergency department. Second, one-third were under age 12, and therefore represent an important part of the concussion population that is missed by existing surveillance systems."
Advice for Parents
(Relative - JR) Rest—both physical and cognitive—is key to recovery from a concussion, but parents often need guidance as to what activities their child can and cannot do while resting to help speed recovery, says Dr. Giza. Both the American Academy of Neurology and the American Academy of Pediatrics have issued guidelines for assessment of and recovery from concussions in the last few years.

The CDC has an online concussion treatment and recovery information called Heads Up, which includes a fact sheet for parents.