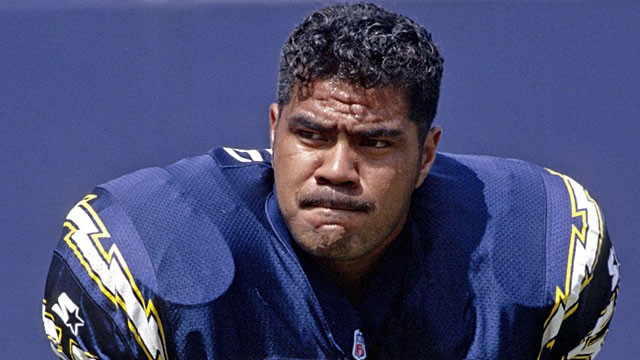 NFL great Junior Seau's apparent suicide might shock the sports world, but to neurosurgeons and neurologists accustomed to seeing an increase in the incidence of concussions, especially among football players, the news isn't as surprising.
"NFL players often experience post-concussion syndrome. They have a higher rate of depression, substance abuse, and dementia compared to the general population -- it's thought this is connected to head impacts," says James Johnston Jr., M.D., assistant professor of Neurosurgery at the University of Alabama at Birmingham.
"An emerging line of evidence suggests the effects of repeated blows to the head -- both concussive and sub-concussive -- may be associated with long term cognitive and pathologic changes in athletes who play contact sports," Johnston says. Recent studies by neuropathologists have shown evidence of diffused tauopathy or chronic traumatic encephalitis in ex-NFL players, collegiate players and returning combat veterans.
"It's not clear what the threshold is for either acute concussion or long term encephalopathy and it may range from person to person but it has become clear this issue is much more common than previously appreciated and has emerged as a real public health concern," Johnston says.
As many as 3.8 million athletes suffer a concussion each year in the United States, according to the Centers for Disease Control and Prevention.
"Concussions are significantly more of an issue than originally thought. If you have one concussion you are more likely to suffer from subsequent concussions," Johnston says.
Nearly 30 states have passed concussion laws in recent years, with Alabama following suit in June 2011. In 2010, the Alabama High School Athletic Association put new rules into effect that stated if a student athlete exhibited concussion symptoms they must be held out until a physician clears them to return.
"We saw a threefold increase in concussions in the emergency room last year because of the rule change," says Drew Ferguson, M.Ed., director of UAB Sports Medicine and an athletic trainer for more than 40 years. "Probably 90 percent of the ones we see clear up on their own, especially if it's their initial concussion and the guidelines we give them are followed."
Read more here